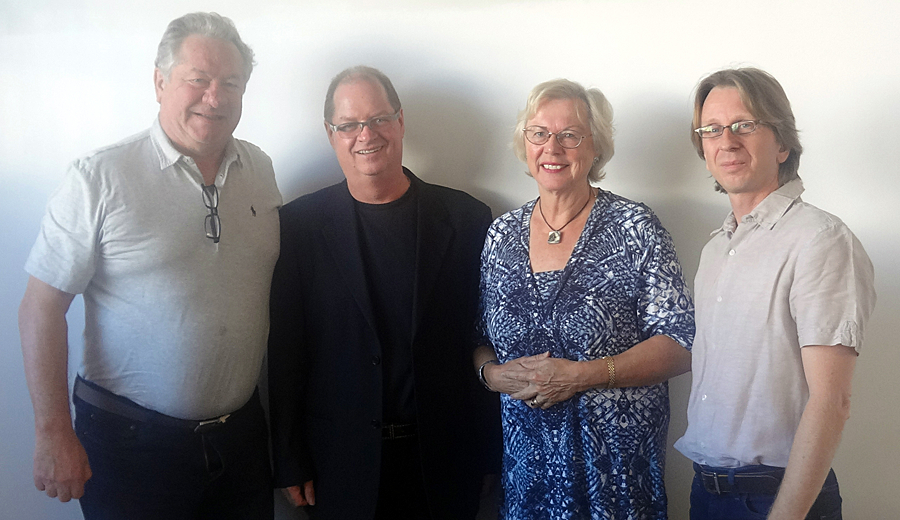 The new board of the Los Angeles Turners, Inc.: (l-r): CFO Harald Niehenke, President Alexander Hast, Directors Elisabeth Schmitt and Andreas Gritschke. Not in the picture is Secretary Ellen Margarethe Neu.
---
The Los Angeles Turners, a part of Los Angeles since 1871, were founded by German immigrants who promoted Turnen (the German word for Gymnastics) as an essential part of life. They brought Physical Education to schools in Los Angeles and promoted their principles as stated below.
Our mission is still - after more than 140 years - A Sound Mind in a Sound Body and the promotion of the Turners Principles, as well as of German Culture and History in Los Angeles.
---
The Turner Priciples - 1871 Charter
We believe in
Liberty against all opression

Tolerance against all fanaticism

Reason against all superstition

Justice against all exploitation

Free speech, a free press, free assembly for the discussion of all questions so men and women may think unfettered and order their lives by the dictates of conscience, which we strive to attain through a Sound Mind in a Sound Body

We endorse every effort to equalize conditions in our economic life to abolish class distinctions and maintain all human rights

We believe every human being should be accorded every opportunity to secure for him or herself by mental and physical labor a dignified and decent livelihood.
---
To make a donation to the LA Turners (yes, we are a 501 (c) (3) Non-Profit Organization,
and your donation is tax-deductible as permitted by law), please click on the link below.


---